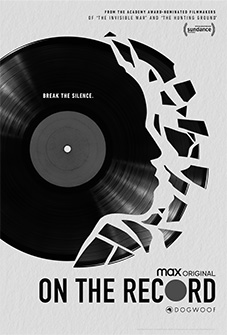 On the Record
Kirby Dick and Amy Ziering, USA 2020, 95 min.

Engelsk tale / ikke tekstet.

Onsdag 4. november 2020 kl. 19:00
på Vega Scene.

On the Record
#MeToo og Hiphop-bevegelsen
On the Record følger Drew Dixon, Sil Lai Abrams, Alexia Norton Jones, Juni Lumet og Sheri Sher, som betaler dyrt for å ha varslet om overgrep begått av musikkmogulen Russel Simmons i Def Jam.

Filmen er ikke bare en sterk historie om trakassering og kvinneforakt i den amerikanske musikkbransjen, men er også en fortelling om afroamerikanske kvinners kamp for å bli hørt i #MeToo-debatten.

Powerful, traumatic, and convincing.
– Variety

On The Record takes the #MeToo movement a step further and wider.
– Screen Daily

I samarbeid med Vega Scene og HUMAN internasjonale dokumentarfilmfestival.